Shades of Gray Indigenous Rabbit Pet Food Topper
$17.99
In stock
Shades of Gray Indigenous Rabbit Pet Food Topper provides a burst of nutrition to any meal. This recipe is made from organic, humanely and sustainably grown rabbit from Ontario, Canada. Rabbit meat is high in protein and nutrient dense. This all natural food topper is slowly dehydrated raw to retain all of the original nutrition. Food toppers are an excellent way to add a boost of nutritional to your dog or cat's meal, to entice picky eaters, and also to make meal times more exciting. Simply sprinkle a small amount on top of your pet's regular food.
Shades of Gray Indigenous Rabbit Pet Food Topper is grain free, and also free from antibiotics and added growth hormones. Rabbit is a unique novel protein, that is safe for most dogs with allergies or sensitivities to common proteins. Plus, this recipe is free from grains, including soy, wheat, and corn. Naturally preserved, free from artificial dyes or flavours. Proudly made in Canada by a certified Indigenous small business. Available in a 3 ounce pouch.
Why We Recommend Shades of Gray Indigenous Rabbit Pet Food Topper:
A unique protein, safe for most dogs with common protein allergies
Sustainably and humanely grown in Ontario, Canada
All natural and delicious
Nutrient dense and easy to digest
Adds excitement and flavour to your pet's meal
Great for cats and dogs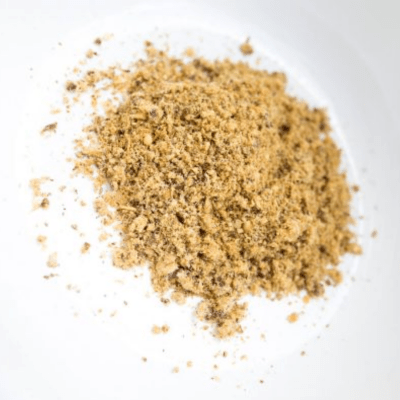 Ingredients:
Rabbit
Guaranteed Analysis:
Moisture 8%
Fibre 3%
Fat 9%
Protein 50%
Feeding Guide:
Feed to your pet several times a day as a healthy snack or meal substitute.
Only logged in customers who have purchased this product may leave a review.