Description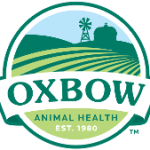 Small herbivores have a biological need to eat large amounts of grass hays. Oxbow Oat hay meets the nutritional needs of these small pets, and it is high in fiber and low in protein. Oxbow Oat Hay is harvested before the oat turns to seed. This creates a product bursting with flavours that small animals can't get enough of. This grass hay also contains savory husks that small animals love the texture and taste of. Oat hay can be blended with other grass hays to add excitement to your small animal's diet.
Nutritionally, oat hay is similar to western timothy hay. It can also be used as a bedding material to replace wheat straw. Hay is vital for a small herbivore's survival. It provides essential nutrition and also creates an enriching environment that is similar to their natural habitat. Long strand fiber found in hay is necessary for proper digestion. Always give your small animal unlimited access to grass hays. This promotes their natural chewing behaviour, which decreases dental problems.
The stage of maturity at harvest determines how developed the seed head will be. If the hay is harvested immaturely, at the early bloom stage, the actual oat kernel is not mature. The seed heads are mainly made of oat husks, which are rich in fiber. It is at this early stage that Oxbow harvests its Oat Hay . The result is light green or tan hay with flaky oat husks at the top. Although there is no mature oat kernel present, the hay smells like oats and guinea pigs and rabbits love it.
Why We Recommend Oxbow Oat Hay:
Oat hay is harvested before the seed head matures, this is best for small animals
Quality checked and hand packed
High in long strand fiber that small animals need
This hay also contains the right combination of nutrients and vitamins to compliment a small animal's diet
Promotes natural chewing behaviours
Also promotes dental health
Helps to enrich your pets environment, therefore making your pet happier
Oxbow Oat Hay Ingredients:
100% Oat Hay. Preservative and Additive Free. Loose Hay contains stems, leaves, and limited seed heads.
Oxbow Oat Hay Guaranteed Analysis:
Crude Protein min 7.00%
Crude Fat min 1.50%
Crude Fiber max 32.00%
Moisture max 15.00%
Oxbow Oat Hay Feeding Directions:
Growing Animals: Unlimited amountsMature Animals: Unlimited amounts
Oat Hay can be fed free choice to rabbits, guinea pigs, chinchillas, prairie dogs and other herbivores as an alternative to timothy, orchard grass, and brome. Free-choice means that the feed is available at all times. If they finish what you give them, you need to give them more!
Not only should hay be used for nutritional purposes, but also for mental stimulation and the promotion of natural foraging behavior. Oat Hay is unique that it offers a high degree of foraging entertainment.