Description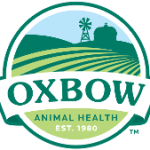 Small herbivores need unlimited access to high quality grass hays. With 100% certified organic ingredients, OXBOW Bene Terra Organic Meadow Hay is one of the best. This grass hay is grown naturally, without the use of pesticides or sprays. This  means that your pet is eating the most beneficial grass hay for them, and also for the environment. This high fiber product includes a variety of natural grass hays with various textures, flavours, and also smells. It is sweet, nutritious, and more importantly it supports digestive health.
On top of the nutritional benefits, having grass hays in their cage creates a more enriching environment for small animals. This is because it creates an environment that is closer to their natural habitat. In order to thrive, small animals need unlimited access to grass hays all the time, as well as proper amounts of their regular food. Mixing various types of grass hays together increases excitement and promotes good eating habits. Feeding your pet a variety of different hays helps to prevent picky eating. Because it is a natural product, grass hay will not always look exactly the same. This grass hay has a USDA organic seal. That means that at least 95% of the ingredients in this product are certified organic.
Why We Recommend Oxbow Bene Terra Organic Meadow Hay:
Grown organically, which is better for your pet and for the environment
A naturally sweet hay that promotes healthy eating habits
Creates an enriching environment for your pet
Promotes dental health
A necessary part of your small herbivore's diet
Oxbow Bene Terra Organic Meadow Hay  Ingredients:
100% Organic Meadow Hay
Oxbow Bene Terra Organic Meadow Hay  Guaranteed Analysis:
Crude Protein min 10.0%
Crude Fat min 1.50%
Crude Fiber max 30.0%
Moisture max 15.0%
Oxbow Bene Terra Organic Meadow Hay Feeding Guidelines:
Place large handfuls of hay in your pet's habitat daily. If your pet finishes what is given, offer more. Over 75% of your pet's diet should be grass hay.