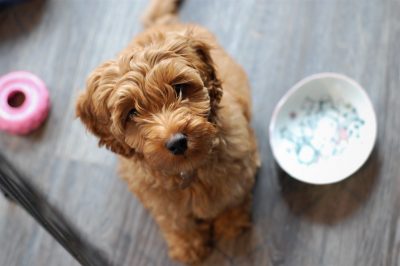 Is prescription pet food good quality? Why is it more expensive to buy food at the veterinarians office? These are a few of the questions we hear every single day from clients all over the country. Let's take a closer look at the truth about prescription pet foods.
Pet food is big business. In 2018, pet owners in the USA alone spent over thirty-billion dollars on food for their animal companions. As the pet food industry continues to evolve, manufacturers are constantly looking for an opportunity to solidify their brand as the top player in their category. Over the last several years, one of the biggest developments in pet food manufacturing is the prevalence of prescription veterinary diets. These "specialized" exclusive diets have begun to saturate the pet food marketplace, as major pet food brands continue to pour millions into marketing, advertising, and branding. 
What makes prescription pet foods unique? 
Recently, several prescription pet food brands have come under heat from the pet-owning public. Making headlines over the last decade, there have been a series of lawsuits in the USA aimed at major pet food brands like Royal Canin, Iams, Hill's Science Diet, Purina, and others who advertise their prescription foods can improve specific diseases and ailments. These claims are largely unsubstantiated, and are the centrepiece of a smart but misleading marketing campaign that has influenced millions of pet owners across North America. 
In 2016, a judge dismissed a major lawsuit against four major prescription pet food manufacturers. The lawsuit claimed consumers were being intentionally misled to believe veterinarian-prescribed pet foods contained medicines, and they were unfairly priced compared to equivalent non-prescription pet foods. Because the FDA allows these manufacturers to refer to their products as "feed" rather than diets, the lawsuit was dismissed based on technicalities. 
In 2017, another lawsuit was filed in the U.S. District Court against seven prescription pet food manufacturers, claiming certain prescription dog foods do not contain any medicine or other ingredients that would require a prescription. This class action lawsuit alleges these manufacturers are in violation of antitrust and consumer protection laws. The suit states "In selling prescription pet food, defendants are taking advantage and betraying the trust of vulnerable pet owners concerned about the health of their pets and are preying on the known propensities of consumers to love their pets and trust their vets". The premise behind this suit addresses pet food manufacturers using the word "prescription" as a means to charge pet owners more money for these products. The lawsuit also alleges "Retail consumers, including Plaintiffs, have overpaid and made purchases they otherwise would not have made on account of Defendants' abuse and manipulation of the 'prescription' requirement."
More recently, a third class action suit has been opened and is on-going, for the same reasons as previous years' lawsuits. 
The current lawsuit states that this is unethical, especially considering the only difference between most prescription foods and equivalent store-bought brands is the elevated price. There are no drugs or medicines in these foods, and the FDA has not made any assessment of them, either. It is argued that these foods are being sold under the false pretense that they require a prescription, when in fact they are no different than equivalent generic pet foods.
Read: The Top 10 Dog Foods in Canada for 2019
Prescription pet foods do not contain any drugs, medicine, or other ingredients that cannot be found in ordinary pet foods and supplements, thus should not require a prescription from a veterinarian. Most of these products are highly processed, biologically inappropriate, and contain questionable ingredients. They are only available through veterinary clinics, and are among the most expensive pet foods in the world. 
Now, with all that said, there is a time and place for certain dietary or ailment specific pet foods. For example, a pet with late-stage kidney disease may benefit from a vet-recommended diet made specifically with low protein, phosphorus, and sodium. There are also specialized diets for liver and cardiac health that are unique in their formulations. However, because these formulas are manufactured to treat specific conditions, they could be considered unsafe to feed to a healthy pet long-term.
Not all prescription pet foods are created equal. Among the most popular prescription pet foods on the market, there are a few lesser-known brands made to a higher standard of quality. As pet owners are continuously looking to make healthier choices for their pets, certain prescription pet food manufacturers have responded by offering more wholesome veterinary formulations. While these products may not be as readily available at many veterinary clinics, an informed pet owner should speak with their veterinarian for more information about their prescription pet food options. 
If your pet suffers from a chronic illness, they very well may see great improvements with a vet-exclusive food. However, for the vast majority of everyday ailments; skin and coat problems, joint and mobility health, obesity, digestive issues, allergies, dental health, and more, there are a plethora of perfectly suitable, high-quality non-prescription options available at a lower cost to the consumer.
So, what exactly are prescription pet foods? Generally, when you strip away the prescription labelling and the high price tag, they are no better for your pet nutritionally than everyday commercial pet foods. When it comes to the quality of today's pet foods, the industry spans a vast spectrum; from highly processed discount grocery brands, to certified organic, humanely-sourced raw diets. While prescription foods are certainly not among the lowest quality pet foods, they are also not at the higher end of that spectrum. 
 Like every brand of pet food on the market, prescription pet foods have their niche, and are made well for their intended purpose; they are not made to compete with super-premium brands available at pet retail stores. 
We all want what is best for our beloved pets. What is important here is to educate yourself on what your pet's individual nutritional needs are, based on criteria like species, age, specific ailments or predispositions, and also lifestyle. Once you have the right information from qualified, unbiased sources, you will be able to confidently make decisions that will ensure your pets live long, healthy, and happy lives.