Oxbow Alfalfa Hay
$9.59 – $52.99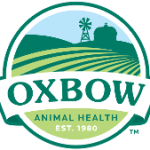 Oxbow Alfalfa Hay is grown for its vitamin and nutrient density and is a superior source of nutrition for small animals. Oxbow Alfalfa Hay is higher in calcium, protein, and energy than grass hays. This makes it much more palatable. Because of this, they stimulate the appetite and are useful for small animals that are young or lactating Alfalfa hay is also perfect for small animals who are ill or post-surgery. For mature pets, small amounts of alfalfa hay can be fed as a nutritional treat, but not as a long term diet.
Oxbow's Alfalfa hay is carefully baled at night, so the leaves and stems are softer. Alfalfa is also a source of important minerals, including phosphorus, potassium, magnesium, sulfur, iron, zinc, and selenium. Comes in a 15 oz bag or 9 lb box.
Why We Recommend Oxbow Alfalfa Hay:
High in fiber, regulates digestive functions
High in protein, energy, and calcium, needed for growing bones
Perfect for lactating animals or young animals
Succulent taste is a strong appetite stimulant that is great for ill or post-surgery animals
Baled at night to create a soft, supple product
A dense source of essential nutrients and vitamins
Comes in a 15 oz bag or 9 lb box
Ingredients:
100% Alfalfa Hay. Preservative and additive-free. Loose hay contains stems, leaves, and limited seed heads.
Guaranteed Analysis:
Crude Protein min 16.00%
Crude Fat min 1.50%
Crude Fiber max 32.00%
Moisture max 15.00%
Feeding Directions:
Growing Animals (under 6 months): Unlimited amounts, plus free-choice grass hay. Mature Animals: Occasional small amounts. Nursing Females: Unlimited amounts in addition to free choice grass hay.
Alfalfa Hay should only be offered carefully to mature rabbits, guinea pigs, chinchillas, and prairie dogs due to the higher protein and calcium content. Many vets believe that animals prone to kidney stones, bladder stones, or calcium crystals in their urine should always avoid alfalfa.
Alfalfa Hay can be used to help animals gain weight and will give a nice shine to their fur.
Elderly animals should be fed foods they enjoy, such as alfalfa when considering the quality of life.
Alfalfa Hay can be used in small amounts as an appetite stimulant for thin or convalescing animals.
Rabbits, guinea pigs, and chinchillas under six months of age can be given Alfalfa Hay daily.
Alfalfa Hay can be fed daily to growing animals as 25% of their total dietary intake. Adult animals should be limited to a SMALL pinch as a treat.
Only logged in customers who have purchased this product may leave a review.