Oxbow Natural Science Joint Support Supplement for Small Animals
$17.29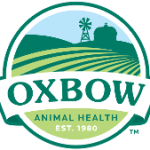 As small animals age, their joints may become worn or sore. Oxbow Natural Science Joint Support Supplement for Small Animals aid in decreasing pain and increasing joint mobility. This gentle supplement uses several key active ingredients to improve your pet's joint function.
Oxbow Natural Science Joint Support Supplement for Small Animals uses glucosamine to help prevent joint degeneration. Furthermore, Yucca root powder is used for its anti-inflammatory and anti-oxidative properties. And Tumeric is also used, for it's anti-inflammatory properties and its ability to protect the liver. Next, Ginger root, also an anti-inflammatory root, helps to relieve chronic pain. This supplement is in the form of an easy-to-feed hay tab. It is best for rabbits, guinea pigs, chinchillas, and other small animals.
Why We Recommend The Oxbow Natural Science Joint Support Supplement:
High in anti-inflammatory properties
Promotes joint function
Also protects the liver
A healthful supplement that comes in a convenient hay tablet
Ingredients:
Product Facts Per 1 Tab (2 g)
Active Ingredients: Glucosamine (Plant Based): 90 mg, Manna Oligosaccharide (MOS): 40 mg, Turmeric Powder: 22.5 mg, Ginger Root: 18 mg, Yucca Schidigera Extract: 9 mg, Docosahexaenoic Acid (DHA): 2 mg
Inactive Ingredients: Timothy Grass, Barley Flour, Oat Groat Flour, Cane Molasses, Flax Seed Meal, Guar Gum, Mixed Tocopherols (preservative), Rosemary Extract
Feeding Guidelines:
If you have hamsters and gerbils, feed an eighth of a tablet each day
For rats and degus, feed a quarter of a tablet each day
For small animals weighing 1 pound or less, feed half a tab each day
If your small animal weighs between 1 and 4 pounds, feed 1 tablet each day
If your pet weighs more than 4 pounds, feed 2 tablets each day
This supplement is recommended for rabbits, chinchillas, guinea pigs, prairie dogs, and also iguanas
This small animal supplement is not recommended for mice, or for animals that are growing, pregnant, or lactating
Only logged in customers who have purchased this product may leave a review.