Oxbow Natural Science Papaya Digestive Support
$10.99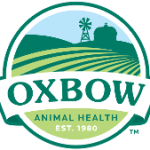 Oxbow Natural Science Papaya Digestive Support treats are specially designed by Oxbow's scientists, leaders in Veterinary grade health care products for small pets. This unique blend combines two popular digestive enzymes found in Papaya and Pineapple: Bromelain and Papain. It also includes fiber-rich timothy hay, for a nutritious digestive boost. Digestive upsets can be caused many different ways. For example, your small pet may not be eating enough hay, or they may have difficulty digesting an ingredient in their food.
Unfortunately, your pet won't be able to tell you when they have a tummy ache. That is why preventative maintenance is so important. Giving your pet one digestive supplement a day can be enough to prevent constipation and other digestive problems. Your small pet will love the delicious taste of real papaya and pineapple. This is an excellent choice for all small pets, including chinchillas, guinea pigs, rabbits, and more! 1.16 ounces per pouch.
Why We Recommend Oxbow Natural Science Papaya Digestive Support:
A high quality digestive supplement for small animals
Made with real papaya and pineapple
Also contains high quality, fiber rich timothy hay
Promotes optimal digestion and overall excellent gut health
Oxbow Natural Science Papaya Digestive Support Ingredients:
Timothy Grass, Cellulose, Dicalcium Phosphate, Papaya Fruit Powder, Pineapple Fruit Powder, Bromelain, Stearic Acid, Magnesium Stearate, Papain
Only logged in customers who have purchased this product may leave a review.