Oxbow Western Timothy Hay
$6.99 – $79.99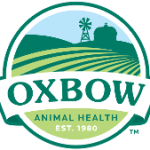 Small herbivores need an unlimited supply of grass hay in their cage all the time. Oxbow Western Timothy is one of the most popular grass hays for small pets. It is an ideal source of long-strand fiber, which is needed for digestive health. It is also low in protein and calcium. Oxbow is the first company to introduce western timothy hay for feeding small pets. It is now the industry leading  type of grass hay. Timothy hay is the most recommended hay for all small herbivores, including guinea pigs, rabbits, and chinchillas. It has a sweet smell that your pet will love. Adding western timothy hay to your pets diet helps to prevent obesity and also helps to maintain a healthy urinary system. It is beneficial for dental health and digestive health as well.
Having an unlimited supply of grass hay is vital for your pet's health. Your pet's diet should be about 75% grass hay. On top of nutritional benefits, grass hay also enriches your pets environment. This is because it creates an atmosphere that is closer to their natural habitat. Always feed your pet more hay if it finished what it has. Also, check your pet's cage regularly to ensure their hay is dry.
Why We Recommend Oxbow Western Timothy Hay:
Oxbow is the industry leader in Western Timothy grass hays
Hand packed and checked for quality
Promotes digestive health and good eating habits
Also promotes dental health
An excellent way to enrich your pets environment
Also has a sweet taste that small herbivores love
Oxbow Western Timothy Hay Ingredients:
100% Timothy Hay. Preservative and additive free. Loose hay contains stems, leaves, and limited seed heads.
Oxbow Western Timothy Hay Guaranteed Analysis:
Crude Protein min 7.00%
Crude Fat min 1.50%
Crude Fiber max 32.00%
Moisture max 15.00%
Oxbow Western Timothy Hay Feeding Directions:
Growing Animals: Unlimited amountsMature Animals: Unlimited amounts
Western Timothy hay can be fed free-choice to rabbits, guinea pigs, chinchillas, prairie dogs and other herbivores as an alternative to oat hay, brome and orchard grass. Free-choice means that the feed is available at all times. If they finish what you give them, you need to give them more! Hay should be used not only for nutritional purposes, but for mental stimulation and the promotion of natural foraging behavior.
Try feeding hay in new and inventive ways to increase consumption:
Rabbits like to eat hay in their litter box.
Fill a cardboard tube, basket or animal-safe toy with hay and place it in your pet's favorite spot.
Put a layer of hay on the bottom of the cage and hide food/treats in the hay for foraging.
Put hay everywhere: the hutch, the corner, behind the couch, etc…
Tickle your pet with strands of hay – they may take a bite and realize how tasty it is.
How much do I feed daily?
It should be fed free choice daily. That means the hay is available at all times. 75% of a small herbivore's diet should be hay.
Only logged in customers who have purchased this product may leave a review.