Description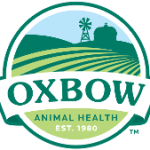 Dust created from small animal hay can be difficult for pet owners with allergies. OXBOW Western Timothy Harvest Stacks create a whopping 80% less dust than most loose grass hays! Designed using special compression technology, Western Timothy hay is converted into tight-knit stacks that are in convenient sized portions. These stacks can be fed as a primary hay source, or as a supplement to loose hay. They are an excellent option while travelling as well.
Many small animals are herbivores, and as such they require unlimited access to grass hays. Small animals that eat hay include rabbits, guinea pigs, chinchillas, tortoises, prairie dogs, and degus. For these animals, having unlimited access to hay is vital for good health. Also note that hay should make up for about 75% of their diet.
Some other small animals may not require hay constantly, but enjoy using it to nest and play in. These animals include rats, hamsters, mice, gerbils, hedgehogs, and ferrets.
Why We Recommend Oxbow Western Timothy Harvest Stacks:
Harvest stacks are a high quality source of Western Timothy hay
Creates 80% less dust than loose grass hays
Convenient for travel
Also convenient when storage space is limited
Very high in fiber and a dense source of nutrition
Oxbow Western Timothy Harvest Stacks Feeding Guidelines:
Remove the desired number of portions from package. Pull on opposite sides of the portion until it loosens to form an S shape and place in your pet's habitat. The unique shape and texture of Harvest Stacks encourage interaction between your pet and the hay.
If you are using Harvest Stacks as the sole source of hay for your pet, one package should last:
Size of Pet
2 lbs. – 18 days
5 lbs. – 7 days
7 lbs. – 5 days
Oxbow Western Timothy Harvest Stacks Ingredients:
Timothy Grass Hay
Oxbow Western Timothy Harvest Stacks Guaranteed Analysis:
Crude Protein min 7.00%
Crude Fat min 1.50%
Crude Fiber max 32.00%
Moisture max 15.00%