Oxbow Botanical Hay
$11.09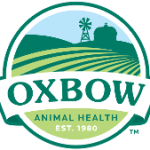 Oxbow Botanical Hay can add excitement and variety to your small animal's diet. It's a unique blend of Botanical Hay and Western Timothy Hay. Botanical Hay is a rich blend of herbs that small animals can't resist! This unique blend of chamomile, lavender, lemon balm, and clover is irresistible to small animals. Most importantly, it will increase your small animal's appetite, while also giving them the daily nutrition they need. Grass hay is an essential part of many small animal's diets because they are herbivores. This includes rabbits, guinea pigs, chinchillas, and turtles. It gives them the fiber and nutrition they need, and also creates a familiar environment for your pet to thrive in.
Oxbow Botanical Hay is hand-selected by Owner John Miller himself. John is a fifth-generation farmer who understands and recognizes quality hay. That's why every bag of Oxbow hay is packed by hand, tested for quality, and is also guaranteed to meet the nutritional needs of your pet.
Why We Recommend Oxbow Botanical Hay:
Botanical hay is very fragrant, so it creates a wonderful atmosphere for your pet
This high-fiber blend stimulates appetite and encourages your pet to eat more
Every bag is quality tested and hand packed
This hay meets the nutritional needs of your small animal
Pets always love the taste of this blend
Feeding Guidelines:
Offer Botanical Hay daily by blending with Oxbow's Orchard Grass Hay, Oat Hay and Brome Hay. Hay is a variable product because it is grown in natural conditions. Each season creates hay that will look, feel and taste different. To avoid a picky eater resistant to these changes and for enrichment, provide your pet a variety of grass hay. Try Oxbow's Western Timothy, Orchard Grass Hay, Oat Hay and Brome Hay. Store your hay in a cool, dry location, out of direct sunlight and in its original packaging. No refrigeration or freezing is needed. If you choose to store in another container, be sure it has adequate ventilation.
Ingredients:
Timothy Grass Hay, Chamomile, Lavender, Lemon Balm, Clover.
Guaranteed Analysis:
Crude Protein min 8.00%
Crude Fat min 1.50%
Crude Fiber max 32.00%
Moisture max 15.00%
Only logged in customers who have purchased this product may leave a review.